These last few weeks have seen a slew of grizzly accidents grabbing Canadians' attention and headlines. A motorcyclist was killed early Saturday morning on Lawrence Avenue East, east of the DVP when he struck a car. No charges were laid.
A couple of weeks ago, on August 22, three women and an infant were sent to the hospital following a three-vehicle collision downtown. A police officer told reporters on the scene that the police did not believe the act to be deliberate. Apparently, the crash happened after one of the cars disobeyed a light.
[1] https://www.cbc.ca/news/canada/toronto/motorcycle-crash-fatal-lawrence-avenue-east-underhill-drive-1.5274681
[2] https://toronto.ctvnews.ca/three-women-and-a-child-are-injured-following-a-multi-vehicle-crash-downtown-1.4561222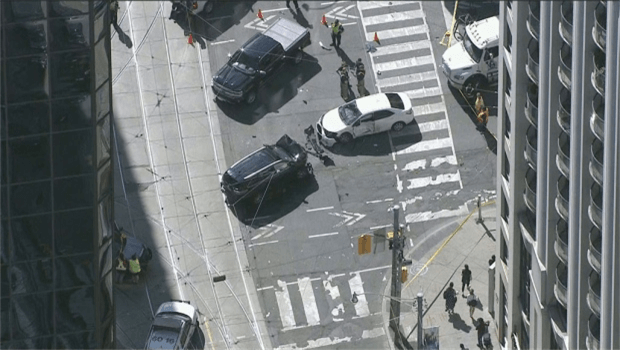 Just a day after the three-vehicle crash, a 34-year old woman was killed after another multi-vehicle collision, this time on the QEW. The crash happened near Trafalgar Road in Oakville. The deceased was discovered in a car pinned between a burning tractor-trailer and a concrete barrier.
[3] https://toronto.ctvnews.ca/woman-34-dead-after-multi-vehicle-crash-on-qew-1.4561950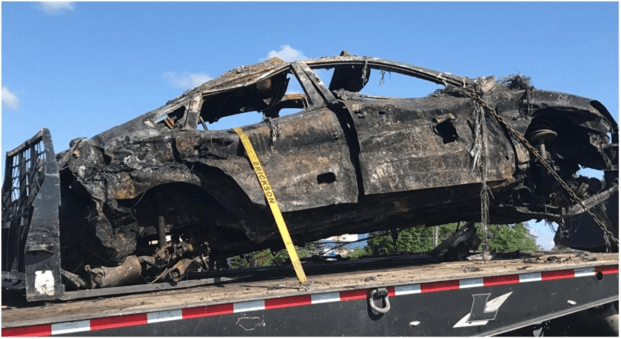 Then, over labour day, 88 people were charged with drunk driving. 20 were arrested for impaired driving offences. One driver was so intoxicated he fell out of a slow moving car. Sgt. Brett Moore, for Toronto Police, told the Sun's Kevin Connor that it wasn't the sensational cases of driving at 4x the legal limit that kept him up. Sgt. Moore told the Sun that it was the low level impairments where people regularly have three drinks then get behind the wheel that he fears[. 9 people's licenses were suspended in Peel Region.
And that was just the GTA. Another handful of charges was handed out in Peterborough County and in the Kawartha Lakes. This included several impaired driving charges, driving a motor vehicle with cannabis readily available, operation while impaired, 80+, and other offences.
Sadly, impaired drivers are always on our roads, and we don't always know.
Yesterday, for example, a woman was caught with impaired driving and over 80 after tips from the public alerted police to her. Impaired driving can, and often does have, catastrophic consequences. It can and does ruin lives. It can upturn the lives of those involved in accidents, especially serious accidents. Similarly, it can change the impaired driver's life forever too. On August 30, 2019, a 22-year old man was sentenced to over 5 years in prison. He admitted consuming alcohol and marijuana before driving, and eventually crashing into the car driven by 21-year old Julia Baciu at
[4] https://torontosun.com/news/local-news/cops-charge-88-in-gta-with-drunk-driving-over-labour-day-weekend
[5] https://globalnews.ca/news/5848831/opp-impaired-driving-kawartha-lakes-peterborough-county-labour-day-weekend/
[6] https://globalnews.ca/news/5864745/tip-from-public-impaired-driving-arrest-lindsay/
168km/h. Julia died. She was pronounced dead on the scene, the other driver was transported to hospital with serious injuries. Although the impaired driver admitted consuming alcohol and marijuana, all but one charge was withdrawn. The driver pleaded guilty to criminal negligence causing death, which is what he received the 5 year and 9 month sentence. He will also be prohibited from driving for 8 years. The impaired driver's own lawyer told CTV News Toronto that "certainly, there was a lack of remorse" and "sociopathic is the word he once used to describe himself to me. Whether he lacks remorse or not, his life will never be the same. He will spend years in prison, and will not be able to drive again even afterwards. He will have a criminal record, which will make travelling and getting jobs more difficult. His name will always be publicly available and associated with his crime.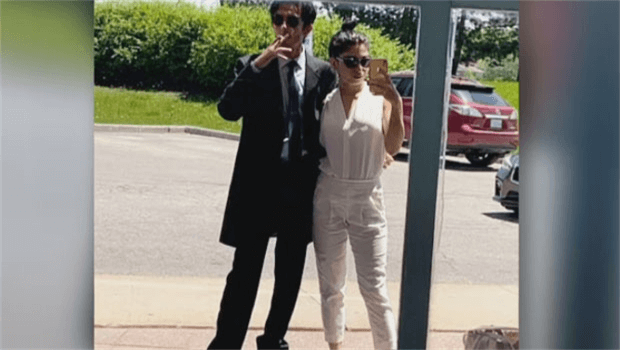 The impaired driver's life will never be the same, but despite that it's worthwhile remembering that he pleaded guilty to only 1 of 12 charges. The rest were withdrawn. It's hard, if not impossible, to predict how much time, and what punishments he would have faced if it had not been for the plea deal struck. Certainly, it would have been more severe.
Offences
That begs question, what are the top driving offences in Canada? We've compiled a list, based on the Criminal Code. These are the 15 Driving Offences in the Criminal Code of Canada:
[7] https://toronto.ctvnews.ca/man-convicted-in-deadly-2018-richmond-hill-crash-sentenced-to-more-than-5-years-in-jail-1.4572325
320.13(1) – Dangerous operation
320.13(2) – Operation causing bodily harm
320.13(3) – Operation causing death
320.14(1) – Operation while impaired
320.14(2) – Operation causing bodily harm
320.14(3) – Operation causing death
320.14(4) – Operation — low blood drug concentration
320.15(1) – Failure or refusal to comply with demand
320.15(2) – Accident resulting in bodily harm
320.15(3) – Accident resulting in death
320.16(1) – Failure to stop after accident
320.16(2) – Accident resulting in bodily harm
320.16(3) – Accident resulting in death
320.17 – Flight from peace officer
320.18(1) – Operation while prohibited
Section 320.19 of Criminal Code sets out punishments for sections 320.14(1) to 320.15(1). A first offence has a minimum punishment of $1,000. A second offence had a minimum imprisonment term of 30 days. For each subsequent offence there is a minimum imprisonment term of 120 days. If the offence is prosecuted by indictment, then a court can sentence someone to as much as 10 years for the offences listed above. Even where it proceeds by summary conviction a person can be sent to jail for 2 years less a day.
310(19)(3) also sets out minimum fines for certain blood alcohol concentrations.
Where bodily harm occurs, s.320.2 sets out a maximum term of 14 years imprisonment.
Where someone dies, a driver who commits an offence can be imprisoned for life, pursuant to s.320.21.
A court will impose a higher sentence when there are aggravating circumstances. These include:
(a) the commission of the offence resulted in bodily harm to, or the death of, more than one person;
(b) the offender was operating a motor vehicle in a race with at least one other motor vehicle or in a contest of speed, on a street, road or highway or in another public place;
(c) a person under the age of 16 years was a passenger in the conveyance operated by the offender;
(d) the offender was being remunerated for operating the conveyance;
(e) the offender's blood alcohol concentration at the time of committing the offence was equal to or exceeded 120 mg of alcohol in 100 mL of blood;
(f) the offender was operating a large motor vehicle; and
(g) the offender was not permitted, under a federal or provincial Act, to operate the conveyance.
As we saw in some of the cases above, a person can also be entirely banned from driving. And that's not all. The Highway Traffic Act includes more offences, albeit provincial, and includes the possibility of license suspension. Vehicles can be impounded too.
All this is to say that driving offences are very serious. They can have profound impacts on those affected by them – both for victims and their families, and for the drivers in question too. Victims have to deal with ongoing injuries, when they survive serious crashes. The drivers that cause the accident often suffer serious injuries too.
Even when no accident happens, society and the law deems certains risk too great to take, and punishes them accordingly. Even if a driver is not impaired, a crash at 168 km/h, for example, imparts vastly more energy than a crash at 80 km/h. In fact, it imparts 4x more energy. It's like being hit with almost 45 tonnes. That's almost 3x as much energy as there is even at 100km/h .
As a result, society, courts, and the law treat driving offences seriously — as we all know 50km/h over the limit can get your license taken away, your car impounded, be jailed, and receive a fine of up to $10,000. Having a lawyer to help you navigate the ins and outs of the system is crucial. A good lawyer can negotiate with the Crown on your behalf, and reduce your offences if you've been charged with multiple. A good lawyer can help you tell your story. A good lawyer makes sure to get you a fair treatment, even when you've messed up. Driving offences are serious. Some of them carry many years of imprisonment with them, as well as driving prohibitions. As we've seen, the system is pretty complicated, and there are lots of aspects to take into account. That's where experience, expertise, and knowledge of the law comes into play. That's where
[8] https://www.omnicalculator.com/physics/car-crash-force
having a good lawyer can make the difference between a long drawn out trial and punishment, or getting you a deal which lets you move on with your life.